Applications & Data (Sweden)
·
Gothenburg
·
Hybrid Remote
Architect within System Integration IBM
We usually respond within a week
Enfo är ledande inom systemintegration i Norden och vi behöver nu fortsätta växa vårt integrationsteam i Göteborg. Enfo har en remote work policy som är utformad för att passa alla, vi värnar om våra medarbetare och vill att de har en sund balans mellan jobb och fritid. Vi letar efter dig som har en stor passion för integration, som motiveras av att dela din kunskap och vill bli en del av ett team.

Bli en del av vårt team
Som integrationsarkitekt hos oss kommer du få möjlighet att tillsammans med kollegor hjälpa våra kunder med deras integrationsutmaningar från kravställning till leverans och produktion. Du kommer ingå i ett kunnigt team där du är med och tar strategiska beslut om design, utveckling, produktions-sättning, drift- och underhåll av lösningar. Vi arbetar främst med kunders integrationsplattformar inom IBM, Red Hat och Microsoft. Vi jobbar med våra kunders digitaliseringsresa med moderna tekniker och molnbaserade lösningar.
Vi utmärker oss genom vår strävan efter teambaserade leveranser och långsiktiga kundrelationer. Detta ger dig som konsult möjlighet att arbeta med utmanande och intressanta uppdrag. Alla våra medarbetare omfattas av kollektivavtal med bra pensionsförmåner, föräldralön och extra ledighet.

Din profil
För att lyckas i rollen som konsult hos oss behöver du ha en drivkraft i att utvecklas och vilja lära dig den senaste tekniken. Du motiveras av att samarbeta tillsammans med andra och brinner för att hitta lösningar på komplexa problem. Du förväntas driva och föreslå lösningar hos kunden och även driva förbättringsarbete internt. Det krävs att du kan kommunicera obehindrat på både svenska och engelska då detta används i kontakt med såväl kunder som kollegor.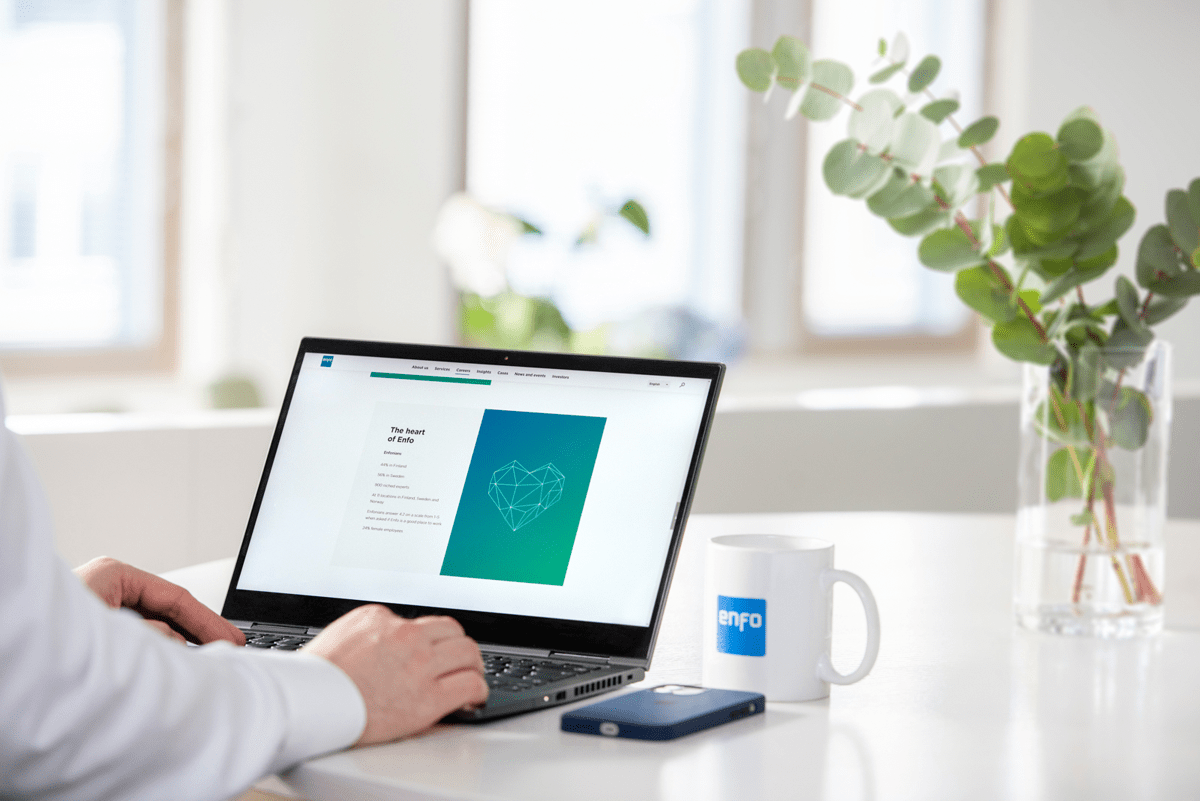 Vi ser gärna att du har minst 5-års erfarenhet av systemintegration samt erfarenhet som integrationsarkitekt, gärna inom IBM:s produkter. Du bör ha en eftergymnasial utbildning med IT-inriktning eller motsvarande erfarenhet som vi bedömer likvärdig.
Vidare är det meriterande om du har erfarenhet av:
Att jobba som konsult
Leda workshops och utbildningar
Agera mentor
Någon agil systemutvecklingsmetodik tex Scrum/SAFe etc.
Har erfarenhet av att arbeta med CI/CD och DevOps
Kontaineriseringsprojekt och Cloudintegrationsprojekt
OpenShift och Kubernetes
Har arbetat med Amazon Web Services eller Google Cloud
Utveckling och programmering med C#, .NET, Java och JavaScript
IBM App Connect Enterprise, MQ, DataPower, API Connect
Red Hat
Microsoft Azure Integration Services, Logic Apps, Azure Functions, API Management och Service Bus

Kort om Enfo
Enfo är ett nordiskt IT-konsultbolag med över 800 anställda experter inom systemutveckling, integration, cybersäkerhet och BI. Vi prioriterar långsiktiga kundrelationer och teambaserade leveranser, där vi tillsammans utvecklar och förvaltar IT-lösningar. Vi arbetar för en mer hållbar och intelligent värld, där teknologi är en möjliggörare för människor, företag och samhällen och accelererar deras utveckling. Inom Sverige har vi kontor i Stockholm, Västerås, Örebro, Skövde, Göteborg och Malmö. Att våra medarbetare trivs och har meningsfulla och utvecklande uppdrag märks i våra medarbetarundersökningar. Våra långa och framgångsrika kundåtaganden vittnar också om att vi är duktiga på det vi gör.

Väx med oss - sök redan idag! 
Ansök genom att skicka in ditt CV samt en motivering till varför du är intresserad av att jobba hos oss. Vi arbetar med löpande urval så passa på att skicka in din ansökan snarast möjligt då vi kan komma att stänga processen innan sista ansökningsdag. Vi ser fram emot din ansökan! 
Department

Applications & Data (Sweden)

Role

Integrations South-West

Locations

Remote status

Hybrid Remote
About Enfo
We are a Nordic IT service company enabling our customers' data-driven business transformation. With our niche expertise in hybrid platforms, information management and applications, we bring together relevant data for more intelligent operations.
Applications & Data (Sweden)
·
Gothenburg
·
Hybrid Remote
Architect within System Integration IBM
Loading application form
Already working at Enfo?
Let's recruit together and find your next colleague.