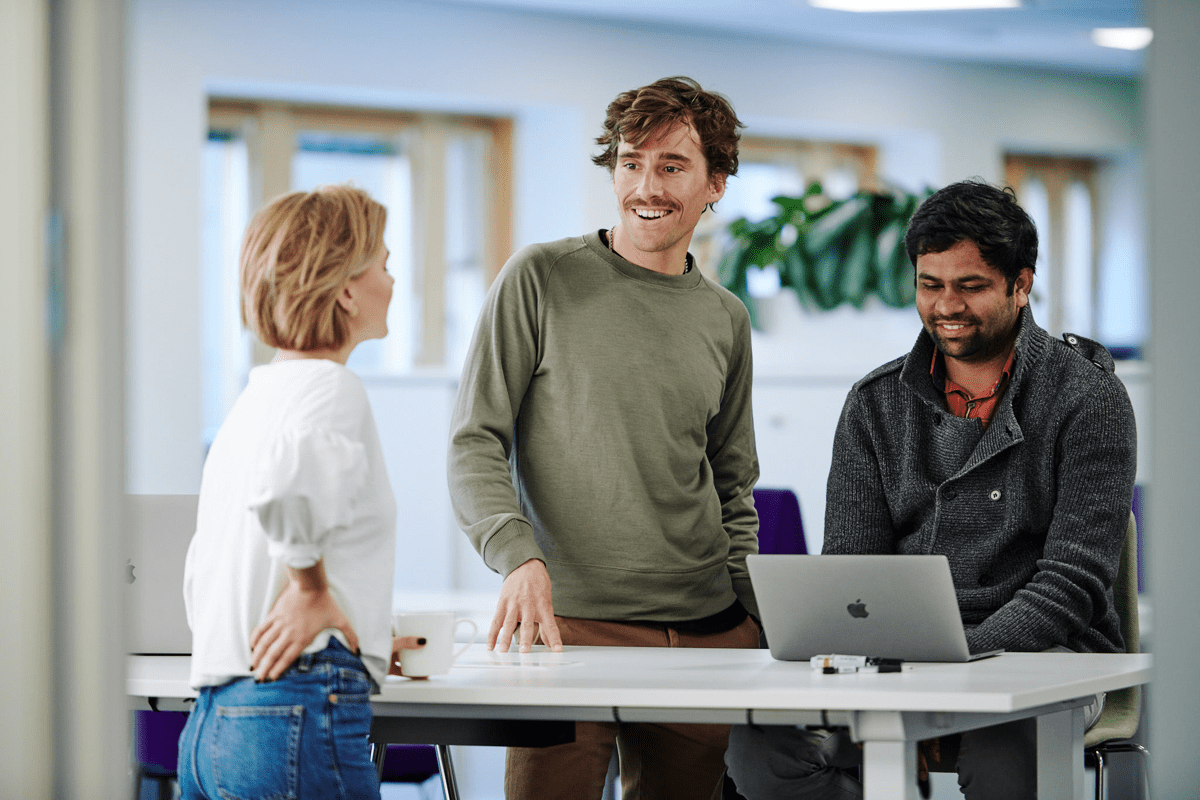 At Enfo, you are embraced as your true self. We are a compassionate family of experts, working for a more sustainable and intelligent tomorrow. Together, we unleash our full potential, while finding a work-life balance most purposeful for everyone. Let's grow together and make life work at Enfo!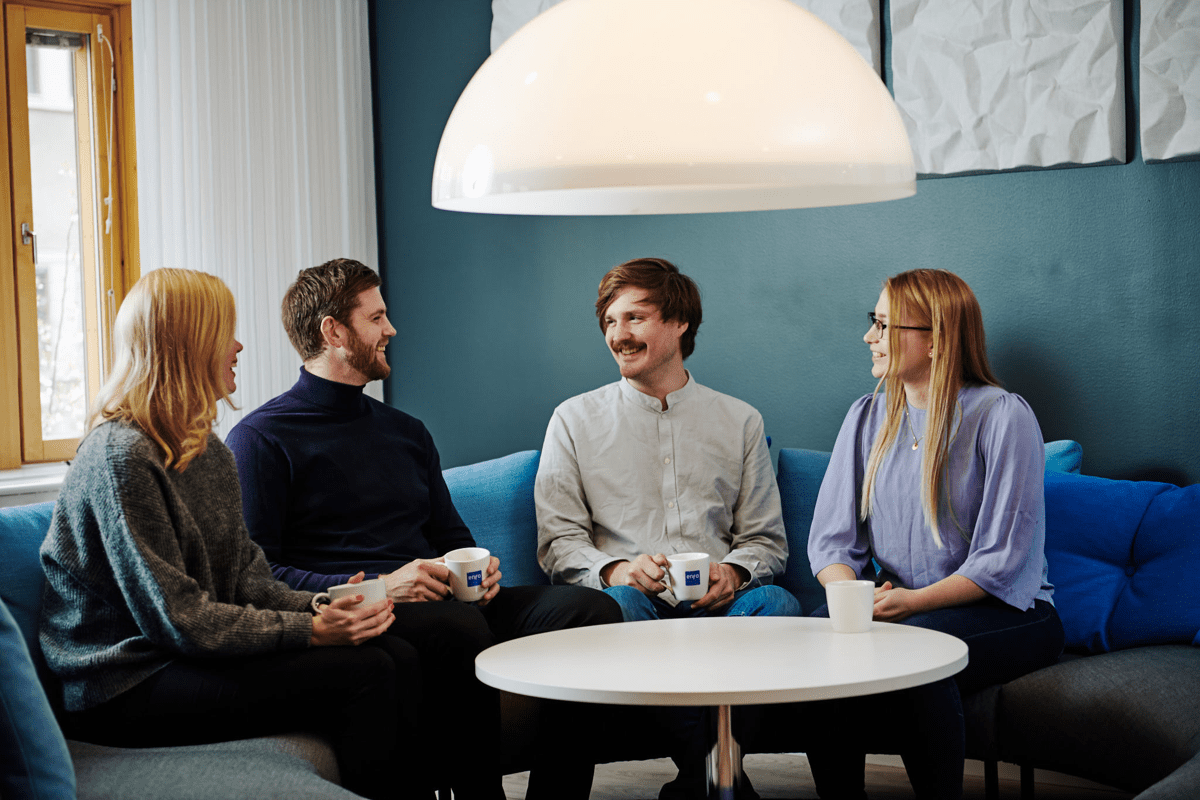 Diversity, Equity & Inclusion
We ensure equal opportunities for all Enfonians (including potential recruits) based on competence, experience, and performance, without regard to gender, ethnicity, religion, sexual orientation, and/or other characteristics protected by applicable law.
We are committed to being an inclusive workplace where everyone feels they belong. We believe in respecting each other and working together. At the core of our culture is having fun at work, sharing our thoughts and ideas with the people around us and we take ownership to do so.
We are open and believe that sharing and embracing diversity makes us stronger!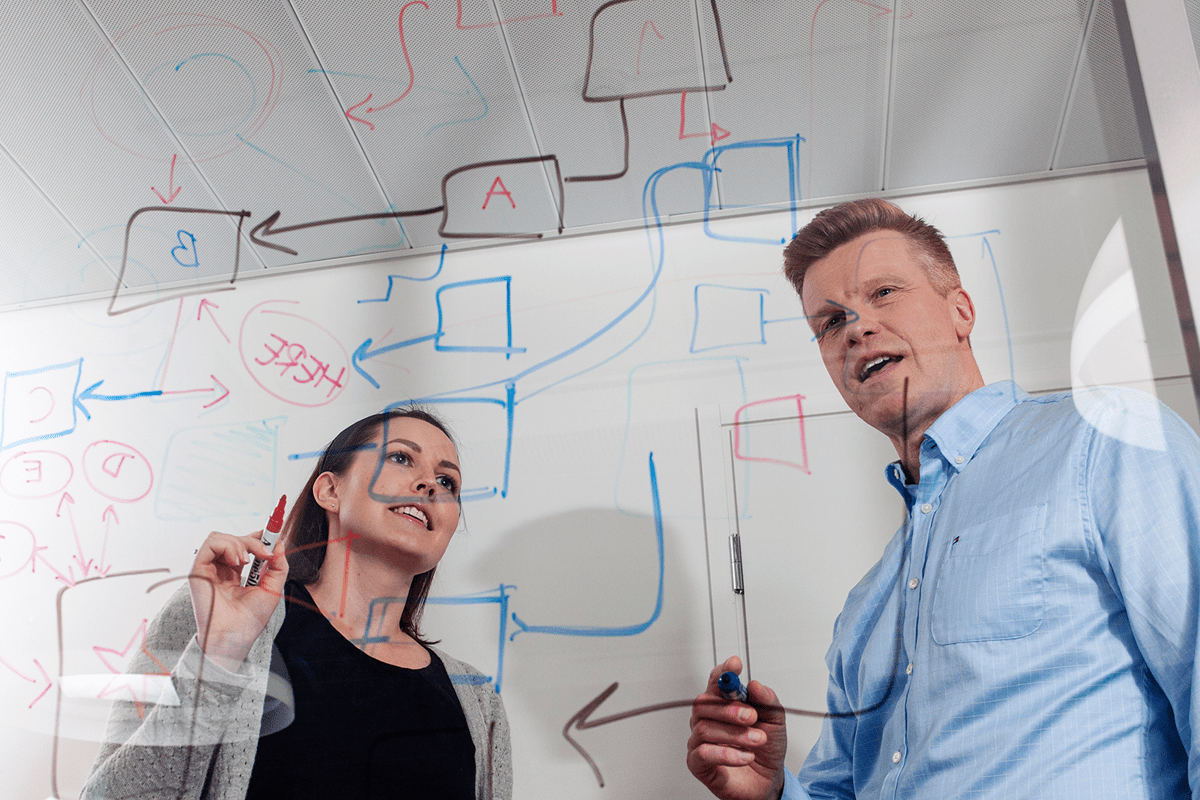 Development
We want you to grow and unleash your unique potential.
We welcome you to have a brave attitude, a curious mindset, and the courage to think beyond tomorrow. Interesting challenges enable you to develop and give you opportunities to grow. When something in our community is broken we fix it, or raise it to common knowledge so that it can be fixed.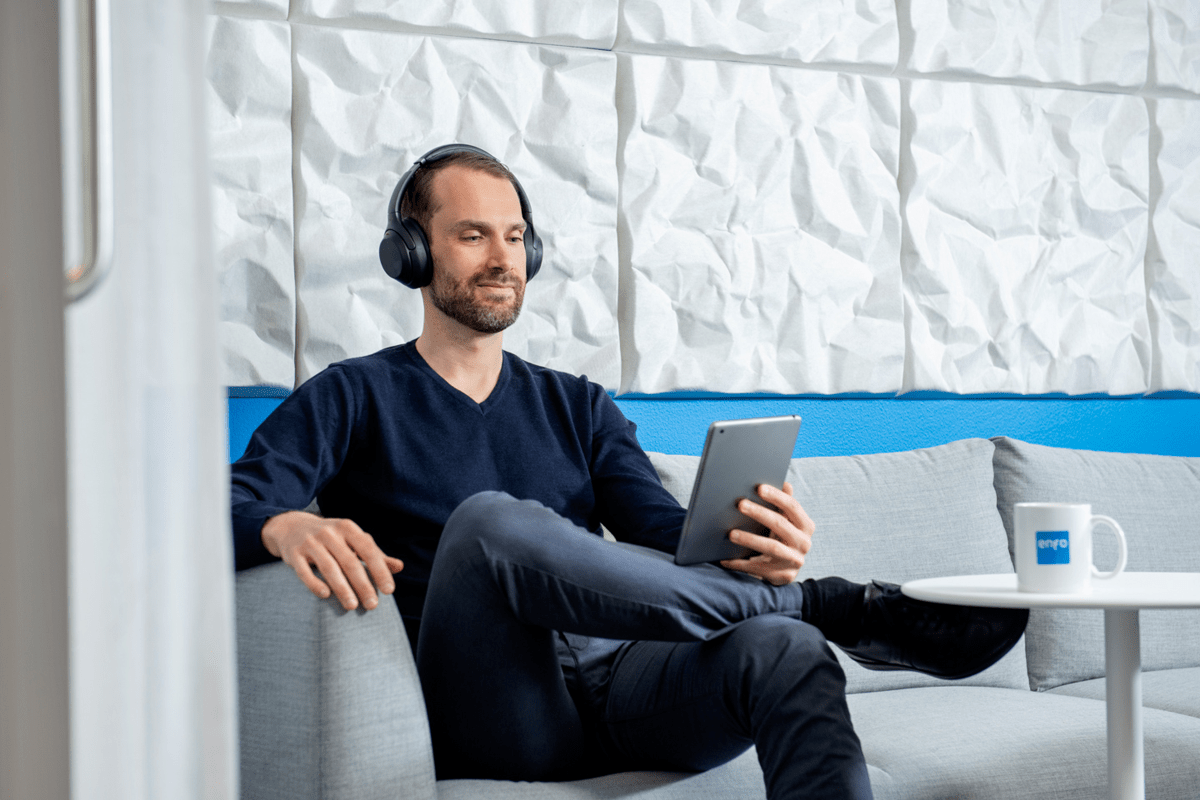 Work-life balance
Our goal is to make life work by encouraging you to find a work-life balance that suits you. We vision a business environment that will make it possible for our people to work without geographical boundaries. We encourage flexibility and trust in our employees. If you need to leave early or start the day later, that is ok as long as your work gets done.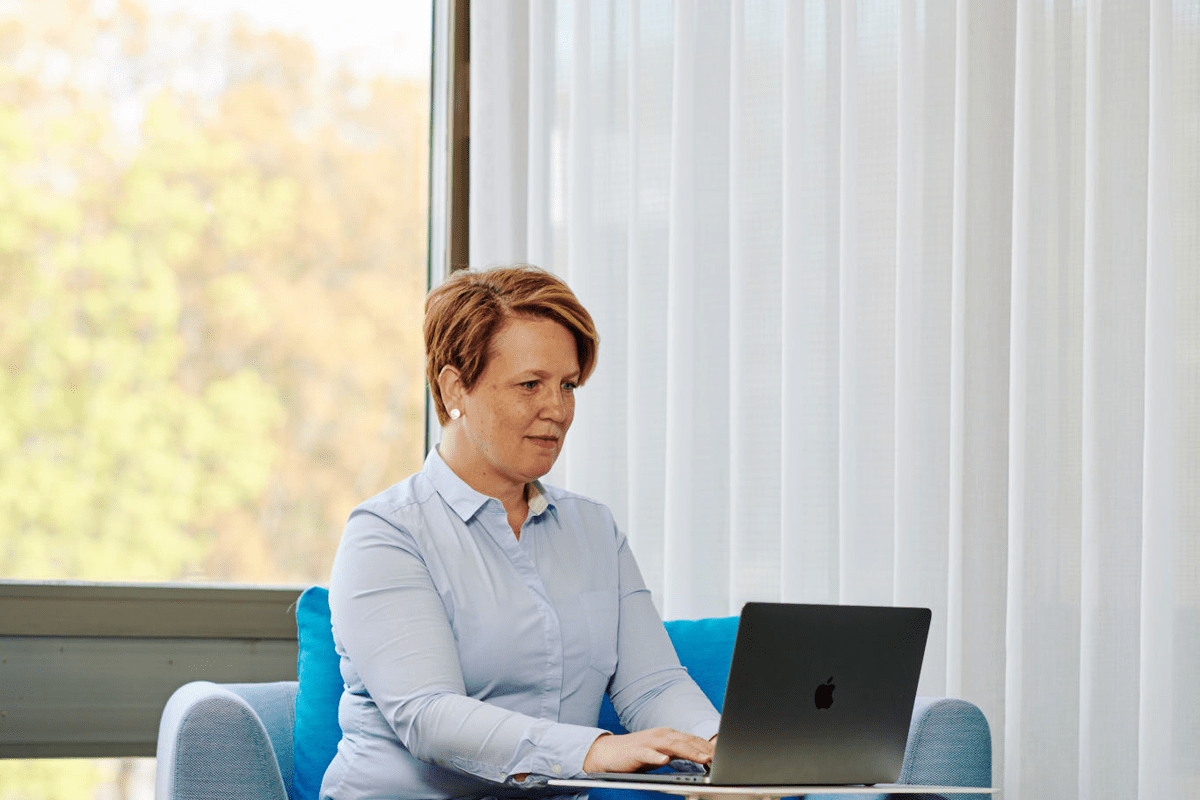 Leadership
On your journey with us, you are supported by inspiring leaders who foster your growth. Here are our leadership cornerstones:
Care An Enfo leader sees the whole. They care about customers and colleagues, developing the company in the long term, and delivering on promises.
Add value An Enfo leader looks for value. They build relations within Enfo, with customers, partners, and society at large.
Communicate An Enfo leader honors dialogue, sharing of information, and engagement to build commitment and pride. An Enfo leader listens.
Think like an entrepreneur An Enfo leader looks ahead and takes mandate, driving constant improvement on an individual, team, and company level.
Respect An Enfo leader embraces diversity and looks for the best in people. They are enablers who make the workday more fun for others.